Website Design and Development Services

The design of your website identity is a major step towards showing your potential clients that you are a professional business and care about their needs. Our designers will ensure that the end result of your website design conveys the image and professionalism you are looking for. We will ensure that the website matches your business logo, business cards, business letterhead.
We pride ourselves in always using the most cutting edge technology in website design and development available today.
Some of these newest website design techologies we use include:
HTML5
CSS3
JQuery
Ajax
Ruby on Rails
And the list grows each day!
We can work develop in many different website programming languages. Whether you have an existing website or need to design and create a new one. We can help you!
Some programming languages we have used most recently include:
PHP
MySQL
MSSQL
JavaScript
JQuery
Ajax
ASP.Net
ColdFusion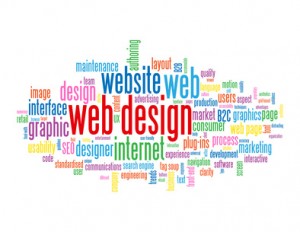 Our website management services include website design and development. We have also customized and utlized popular CMS (Content Management Systems) for client websites. It included creating a design template and then integrating it into the chosen CMS. A few of the more popular CMS's are WordPress, Joomla and Drupal.
We are always aware that technology changes, so we continuously thoroughly check website designs against the major browsers like Internet Explorer, FireFox, Google Chrome, Safari and Opera to name just a few. So your website design will function as it should in all browser and you won't leave some customers out in the dark.
A well defined and prepared website, is just one way to drive more business to your door. Most businesses these days have a presence online with a website for users to find out more about a business's products or services and even allow the purchase products or services directly online.
Our website management services includes guiding you through the process of updating your website should changes be required in the future, suggest some ideas for the future to help increase your business, or you can simply have us do the updates as your business continues to grow.
We offer complete website design tips to help you get the most out of your website and make it the most appealing to your customers. Things like using an easily read typeface and limit the number of different typefaces used in the design of your website. Some design tips we encourage are using easy navigation rules, keeping the same navigation on seperate pages and make it easy to move about your website.
Call or email us today for a free no obligation quote to design a professional and functional website for your business.