Website SEO & Internet Marketing Services
More and more people are getting their business information, products, services and purchase options online, so it makes sense for businesses to use the internet as a marketing tool. The internet can be the one of the most efficient and least expensive ways to promote your business and its products or services. The internet is a much more flexible tool then print or broadcast media. The internet isn't going anywhere so it is important for businesses to get the most exposure as possible.
Did you know that almost all users who search online, using Google or Yahoo! for example, only look at the first page of results? We can help put your business website on that first page and ahead of your competitors! Your website is your most valuable internet marketing tool and we can help you make the most use of it.
Search engine optimization or website marketing is a needed for your web presence. We will ensure your web site gets the most traffic it possibly can. The traffic will be lead oriented and not just surfers. We will work with you to ensure the correct target audience.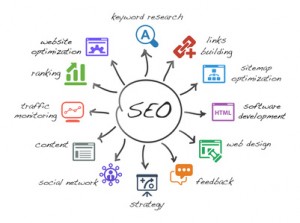 We use all legal SEO techniques and no "black hat" strategies, that can get your banned from search engine results completely. We use SEO tools to get the best possible results for your website. These include effective copywriting for all your website pages, sitemap creations, effective meta keywords and descriptions for your site. As well, as alternate image text and many other SEO techniques for your website to do well in the organic search results.
Our results come from hard work and a dedication to your business needs.
There are 2 major ways to market your business.
1. PAY PER CLICK
We use Google Adwords, Yahoo Marketing Solutions and Microsoft's adCenter pay per click services. We will ensure your companies website is as competitive in the search engine placements as it is in the real world.
2.ORGANIC SEARCH ENGINE OPTIMIZATION
Many people prefer to think of the long term investment of their website, and this means using the "organic search area" and not the pay per click area of the search results. Truthfully, people should not expect over night results using this "free" area of search engines.
Our goal is to work with the keywords of your business and ensure they are optimized for the best possible search result. This process involves reporting on current searches within your market, looking where your competitors are in the keyword search result, ensuring that the text within your website is representative of your business and your website is inline with what people are typing in on the search engines.
We have years of experience working with keyword analysis, and we will use this experience to ensure an excellent ROI for your website marketing expense. This service can be integrated with the website design and overall website services package.