A CMS (Content Management System) allows a large number of people, that you allow, to create, manage, store and deploy content on your website. In a CMS you can set up different user roles so that certain users only have access to certain areas of the content management system and the content on your website. A CMS can give you the ability to control every aspect of your website yourself, change menu options, images and text on a regular basis. Content menagement systems are usually very user friendly and makes it easy for you to change content on your website. The content on your website can be text, graphics, video/audio and application code that can be interactive or display other content. A CMS may also be a catalogue or can index content, select content at runtime or show content in a specialized way to users to make it personal and appealing.
Delta Decisions global website management services can customize your existing website design or create a new high quality website design and integrate a content management solution such as Joomla, WordPress, Drupal or Mambo.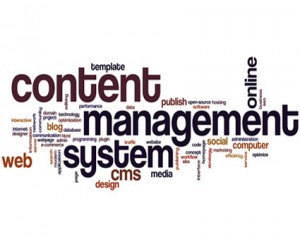 The real power of our CMS solution is the Open Source Joomla, WordPress, Drupal and Mambo projects. They have been proven to be successful in this area.
We are here to customize those solutions for you as part of our website management services.
Let us show you how simple it really is to control your website content using a content management system.