Website branding takes a number of forms. It can include your logo, writing styles and website color schemes. Once we develop your branding scheme, we will then work with you to unify your entire website with this brand. We can even help to unify all your marketing – print ads, flyers and your website. Our website management services includes helping to brand your website different from all others and help people identify your website directly with your business and your products using our corporate branding designers.
We will help outline the specific details of using your new and creative website logo on all your other marketing material. Ensuring the layout of business cards, and other printed media, meets the same standards as the website theme. All of these factors help the internet user identify with your brand of products and services.
Cost is based on the description of your website specific needs and the scope of job. We will provide a firm quotation upfront.
Logo Design Services
GRAPHIC DESIGN FOR SCREEN & PRINT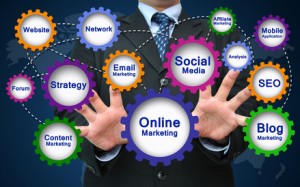 This includes art directed professional designs for Websites, Newspapers, Flyers, Magazines, Corporate Branding and more.
Your Logo is your visual business identity. A good logo really is #1 on the list. We have creative artists that can help with this step if you need it.
A logo file type that can be put on any background color is .ai, .pdf, .eps, .psd… other formats may have design limitations and / or need extra editing…or may need to be redesigned or traced.
The Basic Logo Package offers 2 hours of professional design time, 3 concepts presented, 1 revision on chosen design, print and screen files included.
The Deluxe Logo Package offers 4 hours of professional design time, symbol development is included, 3 concepts presented, 2 revisions on chosen design, print and screen format deliverables.
The Illustration Logo Package offers 6 hours of design time, includes specific illustration artwork, 3 variations presented, unlimited revisions on chosen design.
Advertisement Design
We want to help you present your products or services through visual design. We have the experience to provide ideas for art direction that gets the advertisement read and displays the highest integrity.
Photography, Editing & Photo Galleries.
Photos that can not be found through stock photography services are images of your specific products or a custom illustration image about your services.
Digital Photography services combine shooting and Photoshop editing.
If you have photographs which need editing for cropping, color, contrast, sharpness, removal of objects, special effects, etc. we have the experience and the best tools to get professional results.
Photo Viewing Galleries, which are actually dynamic programs, can have various features, please inquire about the type of viewer you are interested in for a quote.
Page Layout – Typography & Graphic Images.
Based on all your content (how much text, how many images and number of menu items/pages, etc.) the design process begins while allowing for future expansion of content.
Buttons, Graphic Font Headers, lines of all shapes and sizes, colored gradient areas, etc., are designed to keep things clear and easy to read, while reflecting the right style for your Website's marketplace.
Website branding and page layout also takes into consideration page load times. Your potential customers do not want to wait 30 seconds for a page to load. So we will make sure your design and the graphics reflect that.
Website Graphics are NOT Print Graphics
When you need graphic design for professionally printed business cards, letterheads, brochures, magazine ads, signs, etc… those projects must be designed for the high resolution print format or a format that is independent of resolution. In some cases 4-5 times that of Website graphics.
In this case please let us know if your project's graphics will need to be professionally printed. If the project needs to be created in hi resolution or vector format because of print, making web graphic resolution images from these will take minutes. However, in the case of having only Website graphics created and you need print graphics which look the same, a re-design from scratch is needed.
Furthermore, hi resolution stock photographic images may need to be purchased.
With over 18 years of Experience, we have provided good results to a diverse client base in the GTA and surrounding areas such as Mississauga, London, Brantford, Hamilton, Burlington, St. Catharines and Niagara Falls.
Call or email us today for a free no obligation demo of how our website management services can brand your website name and products.