Having been a Blogger 'blogger', and then switching to WordPress, I have posted via both blogging mediums and have to say WordPress is amazing, easy and extremely user friendly.
If you are simply wanting a website which you just add posts to and leave the finicky details to your website administrator, then WordPress is the perfect blogging platform for you.
To add a new post or page, simply login to your WordPress dashboard. On the left side, you will see all your options, which includes the option to add a new post.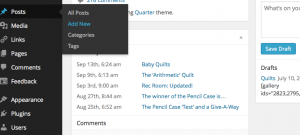 The options to add, delete and edit a post remain on the right side of your dashboard at all times.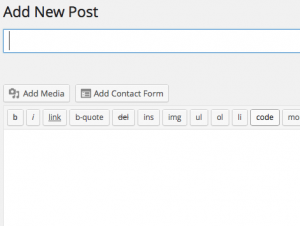 All editing options, including the ability to add media such as images and video, remain on your 'Add New Post' at all times.
On the right side of the screen you will find all the editing options.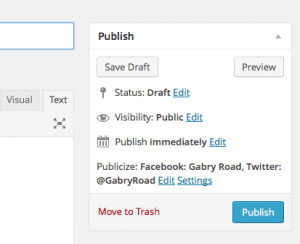 Don't like how your post is coming along? Simply delete it by selecting the option 'Move To Trash'. Easy peasy
If you notice errors or want to make changes after you have already published your post, simply select 'All Posts' from the left side of the dashboard, select your post and then select 'Edit Post'. WordPress automatically saves changes in the event you need to leave the post for a while. Once you are content with the changes, select 'Publish' and the edited version will then appear on your site.
Have some WordPress or working with WordPress questions? Simply leave a comment below and we will be sure to answer your question(s).