Website Management Services
We provide website management services including SEO and PPC for companies in the Mississauga and surrounding area.
Learn More
World Class Website Maintenance & Marketing Support!
We specialize in highly advanced professional website management services for your business. We can assist you from the earliest development stages of your website plan to the very end stages and plan for the future. Our support staff of graphic designers, cyber security experts, website developers, creative writers, SEO specialists, and marketing specialists ensures we are able to provide world class support to our clients.
Website Management - 15+ years
100%
Web development - 15+ years
100%
Web hosting services - 15+ years
100%
Custom WordPress - 15+ years
100%
Digital Marketing & PR - 10 years
100%
SMM & SEO - 10 years
100%
It's Not Just About What We Do – It's How We Do It. 100%
Focused on customer satisfaction, we do it right the first time. We understand small business need to be efficient and need changes and updates done right away and not 2-3 weeks later – and that includes marketing and offers.
We have several types of website service plans to accommodate your business needs.
Contact our office specialist for complete details and ensure you have the most optimized website management support plan in place.
Client Service Satisfaction
We have heard from many new clients how surprised they are to actually hear back from us when they email us for a quote. Website Management Services is 100% different from those companies. You won't receive a generic email quote, nor an unanswered email or call. We make customer service satisfaction our #1 goal.
Client Trust
We provide all our Website Management Services with 100% honesty and integrity. On several occasions companies have contacted us in need of services because they feel trapped by their current service provider…the provider owns the company's domain and will not give them access. Website Management Services is 100% fair and trustworthy.
Professional, Experienced
Established in 1998, Website Management Services has over 14 years of successful operation and growth. We have extensive experience designing and maintaining websites for many different business sectors and for clients in places such as London, Brantford, Hamilton, Burlington, St. Catharines, Niagara Falls, Toronto, Mississauga & the GTA. We guide you through the website design, maintenance and security process or can help in any way with your current website. We succeed together, 100%.
First Class Support
Website Management Services takes pride in offering complete 24/7 support and we are committed to providing long term on-going maintenance, upgrades and consultation. We work as your partners in achieving 100% of your business goals & objectives.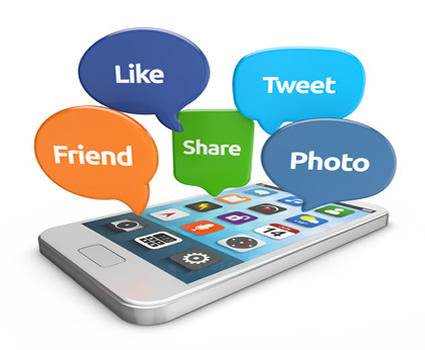 Social Media Marketing Services
Increase your social media presence today with Website Management Services. We can help you with every aspect of your social media campaigns including our Facebook and Twitter marketing services. LinkedIn, Pinterest, Google Plus and other social accounts can be managed as well.
Contact us for a free personalized website quotation today, and receive an answer today.
Don't settle for anything other than perfection that comes from Website Management Services.